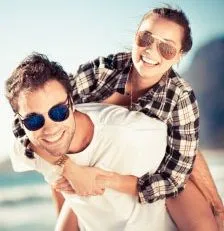 What to Expect
We want your first visit to Kitsap Eye Physicians to be a comfortable experience. You can expect friendly and personalized care in every aspect of your visit. Listed below are some general guidelines about your visit and how you should prepare for it.
Preparing For Your Visit
Before you come make sure you have the following ready to bring with you:
All current glasses you wear
A list of all medications you take
All insurance cards
Completed patient forms (available below)
Your eyes will usually be dilated which will blur your up-close vision. It usually does not affect your ability to drive however, if you would feel more comfortable with someone to drive you home, please invite them along. A complete and thorough eye exam can take from 45 minutes up to several hours depending on the complexity of each case.
Please ask as many questions as you need. If something we say is confusing please ask us to explain. The best way we can help you is to make sure you are informed with the most up-to-date information.